Why Fish With Ben Parker?
Ben is a full-time fishing guide who fishes year-round. He is constantly on top of where the fish are, and what they are biting on
Ben is a local, family man. Family and fishing are his life, and he puts everything into both.
He has been fishing the rivers and ocean in Oregon and South West Washington for over 25 years.
He knows the meaning of hard work. Ben served as a carpenter and did this for over 15 years.
Ben's boat is 25'5″ and seats 6 people very comfortably. It is also very stable, fast and always clean. There is always extra rain gear on the boat for his customers.
Ben does not take people on boat rides… his clients experience the best fish-catching trips available.
Ben puts his time into catching fish, and into making sure everyone has a good time. He is a fisherman, and does not worry about getting more sponsors and being famous on the river.
Ben goes the extra mile to get to where the fish are to make my trips successful and has hundreds of satisfied clients over the years.
Ben Parker is an experienced professional fishing guide who has fished the rivers of Oregon and SW Washington for over 25 years. A highly experienced fisherman and fishing guide for salmon, steelhead and sturgeon, Ben is a licensed fishing guide, certified by the US Coast Guard.
The knowledge and experience he has gained over a lifetime of fishing will guarantee you the best guided fishing trip you can find. Ben is certified by the US Coast Guard, licensed and insured to guide in both Oregon and Washington.
Ben's passion for fishing ensures each trip with him will create the memory of a lifetime. In order to meet this commitment he monitors river conditions, water levels, and local fishing reports. If the conditions aren't right he will work with you to get you out on the right day so your trip will be a success.
Book your fishing trip with Ben today.
Over 25 Years Fishing These Waters…
Benefit from Ben's experience…
Here are a few old family photos. from Ben's childhood: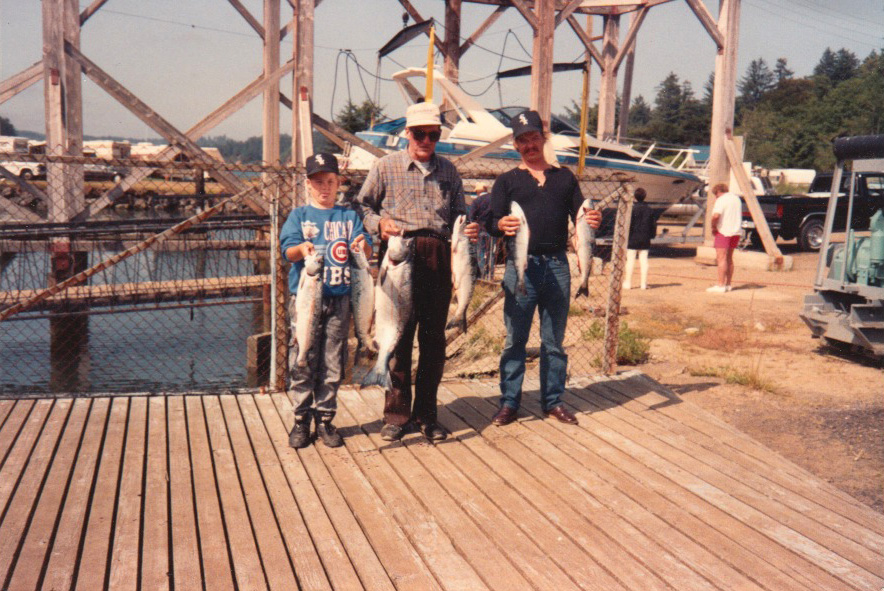 This is Ben, his dad, and dad's friend Dean fishing out of Newport OR about 20 years ago. Caught a nice limit of kings and coho.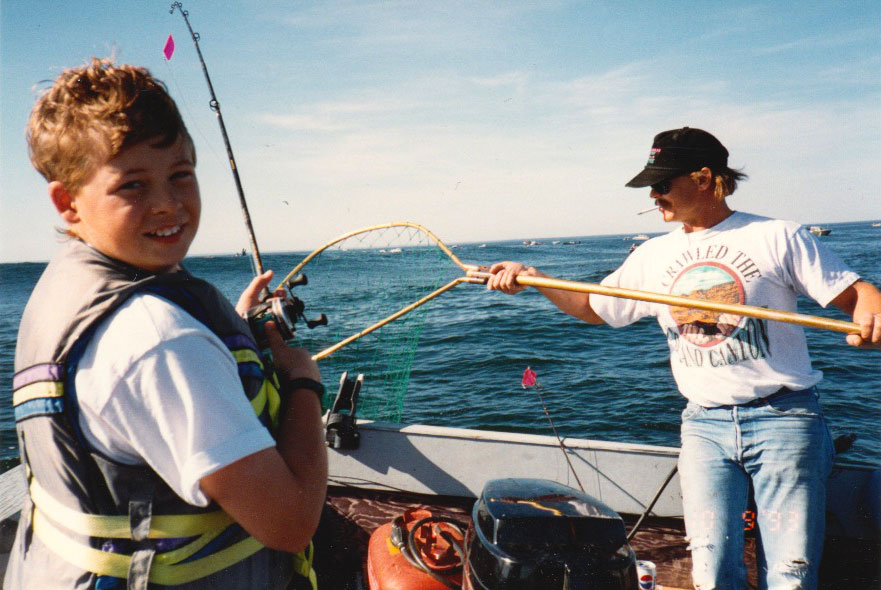 Ben and hsi dad fishing out of Tillamook Bay OR. Another fish for the box!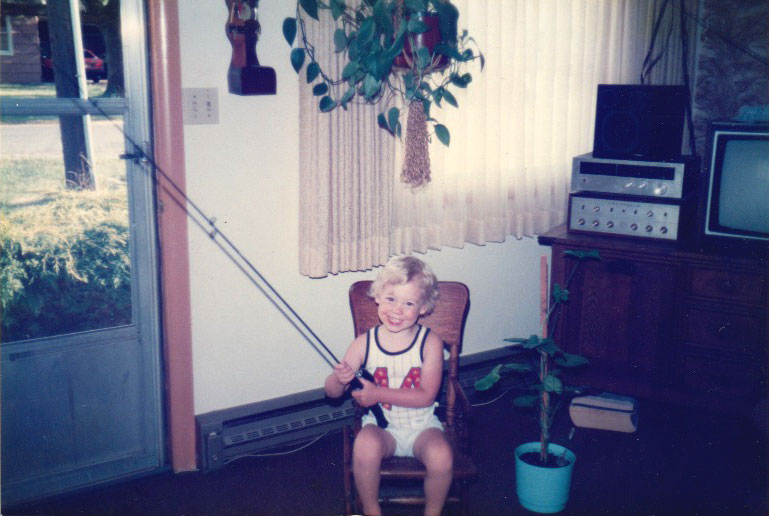 Ben at 4 years old and wasn't happy unless he had a fishing pole in his hand!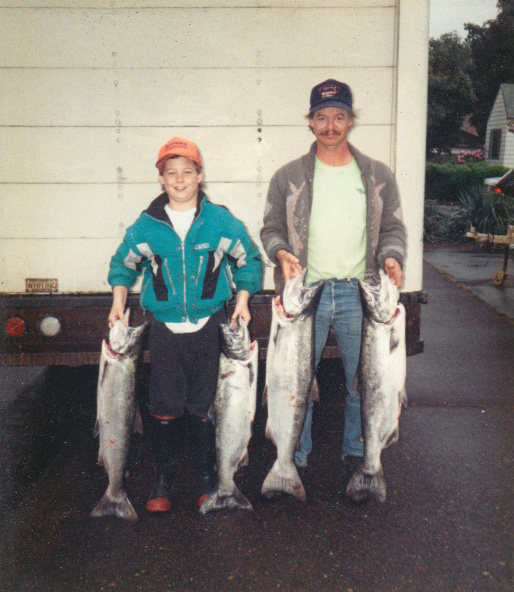 A nice limit of spring kings for my Ben and his dad. He these beauties on the Willamette River in Oregon City OR over 20 years ago.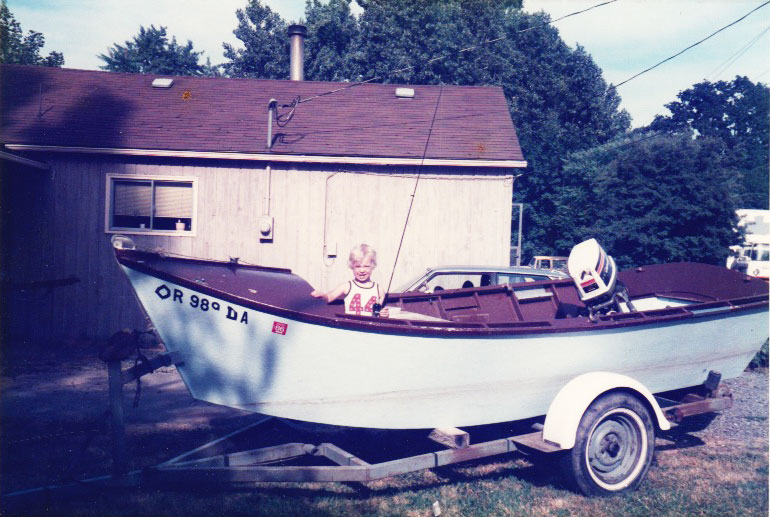 Here is a picture of Ben fishing out of his dad's dory boat… and the boat's not even in the water! Getting in some good practice before they hit the river.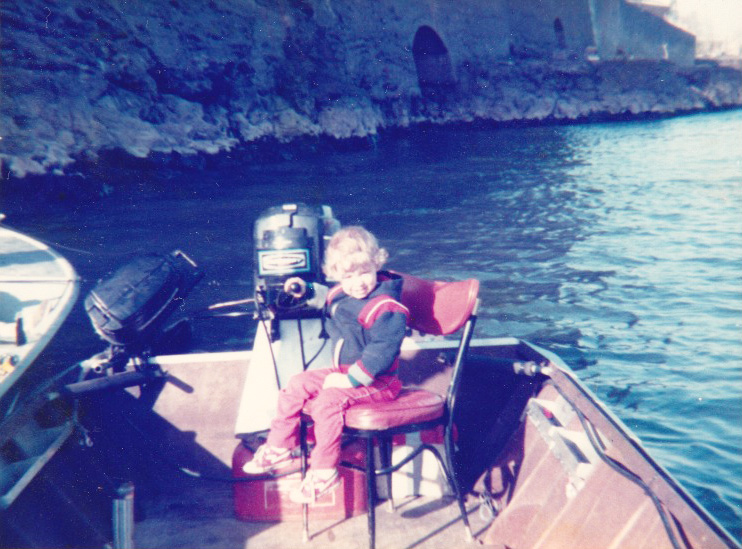 This picture is almost 30 years ago! Fishing for spring kings in Oregon City near the Oregon City Falls. This was one of the favorite low water spots for kings and summer Steelhead.
Still running a Mercury motor just a little bigger and a little newer!