Coho Salmon Fishing

Coho, also known as silver salmon or silvers are one of the most popular species of Salmon to fish for in the Pacific Northwest. Coho can weigh up to 20 pounds and are plentiful from July through November. You can expect an action-packed fight especially on light tackle as these fish are known for spectacular jumps and hard runs.
Chinook Salmon Fishing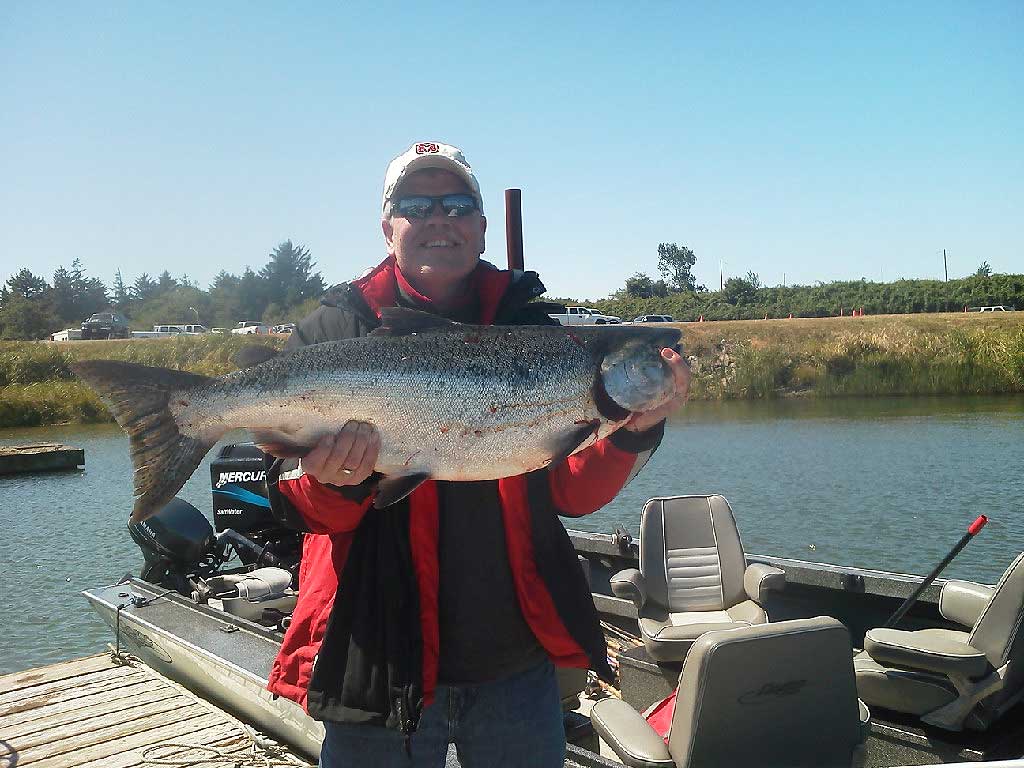 Commonly know as King Salmon the Chinook are targeted by anglers because of their size and exceptional fight. This variety of salmon has an average weight of 20-30 pounds with some pushing 50! The "Springer" is by far the best tasting of all the salmon varieties, and are caught March-June. The Fall Chinook run starts in August with the season stretching into December. The fall variety is most commonly targeted in the coastal rivers of Oregon.
Sturgeon Fishing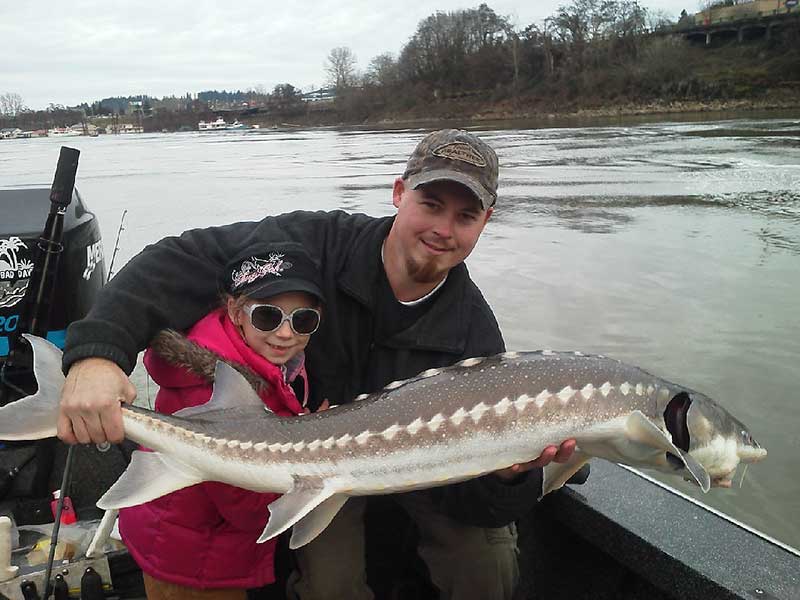 The sturgeon is the largest fresh water fish in North America and is abundant in both the Columbia and Willamette rivers. Oversize sturgeon are commonly caught ranging from 7-12 feet in length and can weigh upwards of 400 pounds. The Oregon Department of Fish and Wildlife regulate the size and when anglers can retain these fish. A keeper sturgeon must be between 38-54 inches in length (41-54 inches when fishing in Astoria) and have a limited harvest season.
Steelhead Fishing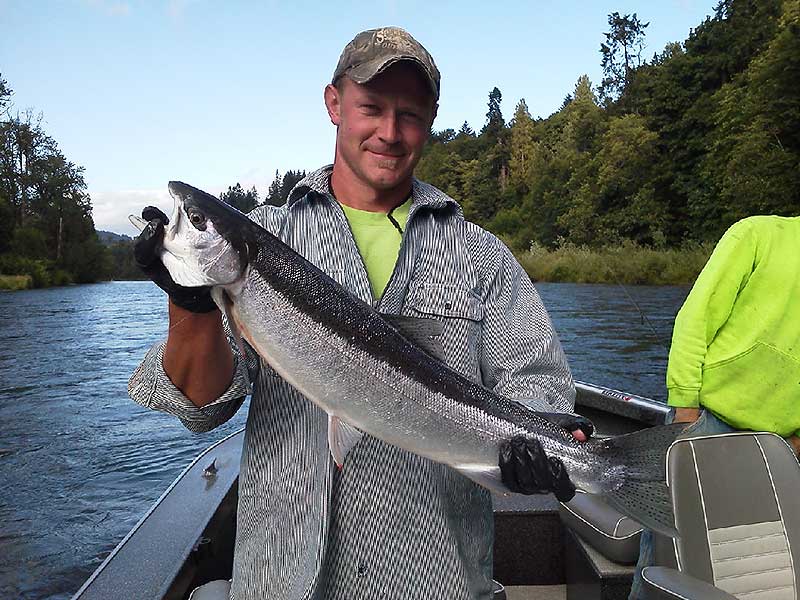 With two runs (Winter and Summer), steelhead fishing goes nearly year round. The winter run begins in December and overlaps the summer run wrapping up in August. These fish are known for sporadic movements and high flying jumps and are sure to offer an exciting and action-packed fight.
Fishing Seasons
The fishing seasons in the Pacific Northwest are approximately:
Spring
Chinook
Fall
Chinook
Coho
Sturgeon
Winter
Steelhead
Summer
Steelhead
January
X
X
February
X
X
March
X
X
X
X
April
X
X
X
May
X
X
X
June
X
X
X
July
X
X
X
August
X
X
X
September
X
X
October
X
X
November
X
X
December
X
X